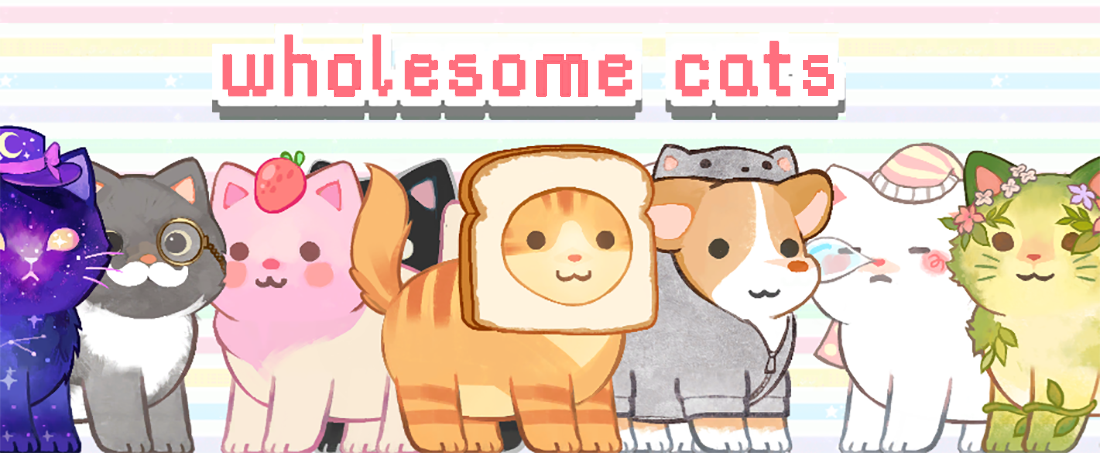 Wholesome Cats
♡ (^·ω·^) ノ Befriend and collect cute cats as you explore an island of wholesome kitties!

Can you discover the secrets of this cat island and restore harmony to catkind?

♡ Features (^·ﻌ·^✿)ノ
Over 50 cats like magic cats, dessert cats, thicc cats, & one (1) smol borker
Explore woods, city, space, and more
Cat sounds and 8bit music and sound effects
Start your pawsome adventure today ✧(^-ꞈ-^)
♡ Made by me, Angela He. Thanks to Cityfires for the music. Check out the Wholesome Cats Github and my Facebook/Tumblr/Twitter!
*Want to play game on another device? Click the person icon on bottom right, create an account, logout of account, then login to account on your other device.

Also available on